A decade on from the fall of communism seems a reasonable time to assess Eastern Europe, wine supplier to the west. There are of course far more important issues to be addressed east of the old Iron Curtain, but for countries such as Bulgaria, Hungary, ex-Yugoslavia and to a certain extent Romania, wine looked like a potentially useful source of hard currency 10 years ago. This desire for dollars and pounds, together with the combined muscle of the supermarkets that are the natural market for these wines, has kept prices remarkably low. But what of the quality?
The massive northwestern peninsula of Eurasia is better known as the continent of Europe. It begins in the east with the Russian Ural Mountains and its western edge is defined by the Atlantic Ocean. To the southeast is Asia, and on the other side of the Mediterranean Sea to the south lies Africa. Seterra has a collection of engaging geography quizzes that will help you learn the European.
2021's top wineries & vineyards in Eastern Europe include Faust Wine Cellar, Cricova Winery + Putalj Winery. Add these and more to your travel plan.
Europe Wine Map (wall map). From Oporto to Athens travel along and chat with your friends about the varied and fascinating wine arc of Western Europe; regions draped over beautiful topography. Size is 26 x 38'. Image of the Europe wine map.
Situated across the Adriatic Sea from Italy, and extending down the Dalmatian coast to.
Bulgaria once had a thriving wine business, exporting cheap stuff to the Soviet Union and some corkingly good rustic red to the west, especially Britain. There have been lean times since, however. Bulgarian vineyards paid a heavy price for Gorbachev's attempts to sober up the Russians. Total production halved between 1985 and 1990 as incentives to grow and tend vines melted away. The Bulgarian wine industry has only slowly and patchily attracted the sort of western investment that poured in to Hungary throughout the 1990s.
British wine lovers spent much of the 1990s searching for the sort of fruity value they associated with Bulgaria, finding instead wines that were more likely to be either thin thanks to poorly-maintained vineyards or oily thanks to an apparently uncontrollable love affair with oak chips on the part of Bulgarian winemakers.
Things are looking up, however. A recent tasting of mainly 1999 Bulgarian wines aimed straight at western markets showed a heartening number of clean, fruity, appetising wines, none overburdened by complexity but few real shockers. A Young Vatted 1999 Merlot from the brand new Blueridge Estate winery, carefully named so as to minimise its Balkan connection, tasted as well as sounded Australian. Need I say more?
A Premium Cuvée Merlot 1999 from the Shumen winery (£4.49 Wine Cellars) is another successfully unoaked, fruit-driven bottling, complete with fashionable flange bottleneck.
For long the cliche was that Bulgaria made reds and Hungary whites. In fact, Bulgaria's white winemaking skills have also come on apace, with the Shumen winery being particularly adept and its regular 1999 Chardonnay, which tastes like a slightly cutprice Limoux version, being a snip at £3.49 from Fullers.
But far livelier than Bulgaria's now fresh but formulaic Chardonnays are some of its cheapest unoaked whites from local varieties. Copper Crossing, a seriously vivacious blend of Rkatsiteli, Dimiat and Misket from Suhindol, is relegated to the under £3 bracket (two bottles for £5 in May) at Victoria Wine/Thresher stores. Similarly, Shumen's Magenta Bay White (such a Bulgarian name!) is excellent value at less than £3 from Morrisons – in its most recent bottling, inspired by Peter Vinding Diers who used to make fine white Graves.
The problem is that Bulgarian exporters have been encouraged to value only the international currencies of Chardonnay, Cabernet and Merlot at the regrettable expense of their own Melnik and Mavrud (both highly characterful reds) and Georgia's Rkatsiteli which thrives in Bulgaria. In fact the best wine on offer by far is an oak aged, thoroughly rancio Dessert Melnik 1964 from Damianitza just over the border from Greece which would sell for a fortune if labelled Banyuls.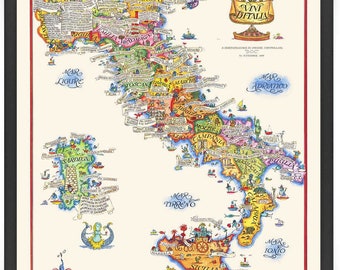 Hungary has also been listening too hard to British supermarket buyers who tell them a) that their wines must be cheap and b) that they must carry a recognisable grape name on the label. This is even sadder since Hungary has a sensational range of indigenous grape varieties, and a few new interesting crossings.
One of the country's leading wine exporters is a thoroughly Hungarian company (a rarity in the wine sector) based at the Hilltop (sic) winery at Neszmély just north of Budapest. Its winemaker Akos Kamocsay and his team can turn out reliable Chardonnays, Sauvignon Blancs and now Pinot Grigios (the use of the fashionable Italian name for Pinot Gris having been carefully negotiated in Brussels) by the score and to a price. But the most interesting wine in a recent selection was a racy, lime-scented 1999 table wine made from the Hárslevelü grape in the Tokaji region.
Hungarovin's Pamand Zefir 1999, a crossing of the local Leányka and Hárslevelü, was its most pungent and attractive wine – being both dry and spicy (Hungarian whites should be distinguished by spice and fire).
A barrique-aged 1997 Kékfrankos made just this side of the Austrian border in Sopron would give some Austrian examples of the same grape, at much higher prices, a run for their money, but its exotic varietal makeup is carefully disguised by the name, Hilltop 2000 Red. Egervin's attractive 1999 example is sold trendily as 'K'. And those who seek Hungary's native Kadarka grape, once supposedly what made Bull's Blood sanguine, are almost more likely to find it in Bulgaria nowadays, as Gamza. If you've got it and it's native, for heaven's sake don't flaunt it, seems to be the prevailing ideology.
This eradication of Hungarian-ness reaches its apogee in the new name for Italian Piero Antinori's Hungarian estate Batapaati: Peter's Hill. The Sauvignon Blanc is seriously good (as so often in Hungary), but it tastes eerily like Poggio della Gazze, the Sauvignon Blanc from Piero Antinori's brother's Tuscan estate, which was also made by Tibor Gal.
Hungary certainly has a way with whites, even internationally popular whites, but eastern European wines are expected to grovel at the bottom of the pricing ladder. A 1999 dry Riesling made on the shore of Lake Balaton is the understandable favourite of Australian-trained flying winemaker Kym Milne who was responsible for about three dozen different bottlings there for Manchester-based importers Myliko. And yet, Myliko will be happy if it retails for as much as £3.49.
And this is not just a problem with unfashionable Riesling. The German-owned Danubia branch of St Ursula has been making thorougly racy Chardonnay from the Gyöngyös estate in the Matra mountains for almost a decade now, and still cannot get more than £3.79 for it. The 1999 was a spartanly-labelled, pungent bargain when on promotion at £2.79 in Co-op stores recently. Even at full price it is much better value than the blended, fancily packaged Karolyi Estate, the same producer's attempt at a brand which Safeway is trying out in the UK at £4.49 and which is going down a storm in Germany.
Unlike Bulgaria, Hungary clearly has some very fine wines stashed away from the depressing effect of western supermarket buyers on prices. Great examples of Tokaji and extremely serious Bordeaux blends from Gere Cellars (tel/fax 36 72 492 195) in Villany, Hungary's most celebrated red wine district, show just how good smaller, individual producers like this can be.
European Wine Country Map
Slovenia has already established its successful independent existence as a supplier of wines quite understandably like those of Italy's Friuli just across the border. Croatia has great potential, as do Romania and Moldova when they sort out their infrastructure (Penfolds tiptoed out of their Moldovan joint venture some years back).
And the latest wannabe wine export to the west? Georgia, cradle of wine. Safeway, the British supermarket which has consistently championed obscurities from the east, recently introduced a Ukrainian Cabernet Sauvignon (a far cry, alas, from some stunning examples from the 1960s which did the rounds in the late 1980s) and two Australian-made wines from Georgia. The Tamada 1998 bottling of Georgia's own prized Saperavi grape is £4.99, and almost reminiscent of those Bulgarian reds of yore in its undeniable vigour and eagerness to please.
European Union wine growing zones are used in the common European Union wine regulations to regulate certain aspects of winemaking. The zones differ in terms of climate and examples of what is regulated by wine growing zone are required grape maturity at harvest and allowed levels of chaptalisation. There are 21 wine producing countries in the European Union, with 14 of them having significant levels of production. In the 2004-2005 vintage, total European Union wine production was around 184 million hectoliters (4.8 billion gallons) which accounted for nearly 70% of total worldwide production. Of that total, nearly 55% was classified as table wine with 4% used in the production of grape-based distilled spirits such as Armagnac and Cognac.
The remaining 41% were produced as 'quality wine'-wine that produced under one of the quality wine designation in a country's appellation systems such as Germany's QmP & QbA classifications, France's Appellation d'origine contrôlée (AOC), Spain's Denominación de Origen (DO) and Italy's Denominazione di origine controllata (DOC) systems. In 1997, the European Union had over 3.4 million hectare (8.4 million acres) planted under vine which accounted for nearly 44% of the world's wine, table and raisin grape production.[1]
Wine zones
[

edit

]
The wine growing zones and the wine regions that belong to them are as follows:[2]
Zone A (the coldest), comprising Germany except Baden, Luxembourg, Belgium, The Netherlands, United Kingdom, the Čechy region of the Czech Republic and those countries in northern Europe where commercial winemaking is a very marginal business.
Zone B, comprising Baden in Germany, Austria, the French regions of Alsace, Champagne, Jura, Loire, Lorraine and Savoie and parts of the Czech Republic, Poland, Slovakia, Slovenia and Romania.
Zone C (the warmest), which is subdivided into:

Zone C I, comprising the French regions of Bordeaux, Burgundy, Provence, Rhône and Sud-Ouest, some areas in the far north of Italy, some areas in northern Spain, most of Portugal, and parts of Hungary, Poland, Slovakia, and Romania.
Zone C II, comprising much of Languedoc-Roussillon in France, most of northern and central Italy, most of northern Spain and parts of Slovenia, Bulgaria and Romania.
Zone C III a, comprising parts of Greece, Cyprus and Bulgaria.
Zone C III b, comprising small parts close to the Mediterranean coast of France and Corsica, southern Italy and Spain, some parts of Portugal, most of Greece, parts of Cyprus and all of Malta.
In 2008, the division into zones was slightly changed. Previously, the current zone C I had been divided into two zones, C I a and C I b.[3]
References
[

edit

]
European Wine Map Of Texas
^Jancis Robinson (ed) 'The Oxford Companion to Wine' Third Edition pg 261 Oxford University Press 2006 ISBN0-19-860990-6
^

Council Regulation (EC) No 479/2008 of 29 April 2008 on the common organisation of the market in wine - Annex IX: Wine-growing zones

^

Council Regulation (CE) No 1493/1999 of 17 May 1999 on the common organisation of the market in wine - Annex III: Wine-growing zones
External links
[

edit

]
Accented Part Of A Poetic Foot
Retrieved from 'https://en.wikipedia.org/w/index.php?title=European_Union_wine_growing_zones&oldid=910504979'